Brain-based Hypnotherapy™ Basics a Self-Study Certificate of Completion Program Now Available.
Pre-recorded so you can learn from the comfort of home. Take all the time you want to review the video lessons, and apply the techniques.
What you'll get:
Immediate Access to the Entire Course 25 hours of training on becoming a Brain-based Hypnotherapist

Videos

Scripts
[ The fundamentals of hypnosis, neuroscience made simple, and the elements of brain-changing conversations]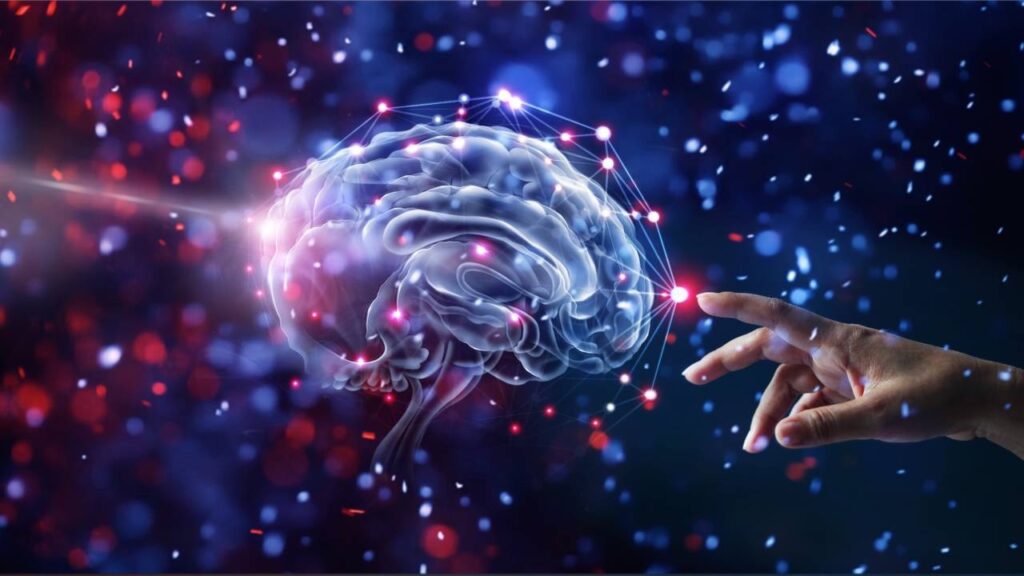 Registration for September 2021 Course is Closed
Please Notify Me When Registration Opens
Would you like to…
– Help your clients reach calmer states quickly, so they have a brain more optimized for positivity states, productivity, social connection, and healing
– Enable your clients to fall asleep easily, without struggle or effort
– Provide freedom from chronic physical and emotional pain, boost immune function
– Accelerate the healing of heartbreak and post-romantic distress after a breakup or divorce
– Break neural patterns, bad habits and compulsions
– Install new success habits and positivity states
– Transform client's perceived identity, self-limiting beliefs and problematic behaviors.
– Understand how hypnotherapy is used to rapidly update traumatic memories in a single therapy session
If so, here's a new live Online Training for Psychologists, Social Workers, MFTs, and Counselors.
---
"Comprehensive, clear and simplified model of Brain-based Hypnotherapy. The training gave me understanding and confidence to implement this effective treatment with my clients. Brilliant!"
– Louise Peters, Psy.D, Melbourne, Florida
"The brain-based hypnotherapy training solidified concepts & practice. It allowed time to process, participate and learn from Dr. Michas as well as other participants. I have developed useful tools to share with others: clients, co-workers, supervisees."
– Karen S. Lovvorn, LPC, Birmingham, AL
Fee for the entire course is $799
Mondays 5:00-7:45pm CST for 10 consecutive weeks
For CE Credit you must attend live (see CE Information below for more information).
---
Explore how Brain-based Hypnotherapy™ can be used with CBT, DBT, ACT, EMDR, NLP, and other rapid change therapies.
Are You Up To Date With Current Neuroscience Breakthroughs?
Recent neuroscience breakthroughs have mental health providers interested in becoming versed and skilled in brain-based psychotherapy. Plan to get comfortably skilled in what there is to do in therapy sessions facilitated by hypnosis after learning some key neuroscience concepts. Explore ways to reach the Emotional Brain (new neuroscience term for subconscious) in your work as a psychotherapist for more rapid, deeper, and lasting change in your clients.
Understand more about how and why hypnosis is the ideal accompaniment for teaching clients about how the mind works and it's relationship to the brain and body. Specific emphasis will be on the review of history, concepts, definitions and misconceptions of hypnosis, ethical use, diagnostic considerations, and how language (words) and imagery (pictures) influence the emotional brain. This basic introductory level workshop will be both didactic and experiential with an emphasis on acquiring neuroscience background for implementing hypnosis skills to use in your clinical practice.
After learning the neuroscience behind hypnosis for facilitating transformational change, this workshop will introduce some common factors research for effective psychotherapy. Next, participants will be acquiring the basic practical skill for reaching emotional brain with coached practice in facilitating connection (with language and paralanguage) and hypnotic induction techniques.
Emphasis on the proper use of intentional, multilevel language to connect and effect clients toward accelerated brain-based change. The participants will have an opportunity to see and practice the use of activators for self-hypnosis and other inductions.
Learn the advantages of using a neuro-scientific approach to hypnotherapy as a powerful tool for brain change.
Instructor for the course:
Dr. Elizabeth Michas has served as CEO of MindWorks Psychology since 2011, bridging neuroscience research to clinical practice through training licensed mental health professions. Dr. Michas is a Florida licensed psychologist (FL4751), member of American Psychological Association(APA) Division 30-Society of Hypnosis, National Board of Certified Clinical Hypnotherapist (NBCCH)-Fellow, Certified Master Practitioner of Accelerated Resolution Therapy (ART), Rapid Resolution Therapy (RRT) and Advanced Clinical Hypnotherapy.
Have you tried RRT, NLP, or any form of hypnosis, and struggled to get the results you want? You might be missing some fundamentals.
Dr. Michas will review the basics of hypnosis, plus the key ingredients in brain-changing conversations. She will emphasize exactly what to do in sessions to maximize therapist directed neuroplasticity, and emotional pain intervention.
See and experience how and why integrative tools such as hypnotherapy boost therapy efficacy by as much as 70%.
You can begin integrating these brain-based methods into sessions immediately to maximize evidence-based results, satisfied clients, and increased effectiveness as a therapist.
Discover adaptations of Brain-based Hypnotherapy™ for Telehealth.
Your enrollment in Brain-based Hypnotherapy training gives you free membership in the Play The Brain for Change Private Facebook Group ($500).
"Amazing, user friendly way of working with clients, Dr. Elizabeth presents a balance of training, educational model, and practice that allows you to embody the brain-based hypnotherapy skills." 
Jean Griffis, Ph.D., Maryland
"The Basic Brain-based Hypnotherapy Course was an excellent presentation of the basics of utilizing brain science as the FOUNDATION for hypnotherapy. All of the information "makes sense" and follows "logic". Information was presented in a way that the "lay" person can "get it" and this is the key for the prospective client to "get it". I have attended at least 12 hypnotherapy trainings including two 50-hour trainings and NEVER received this basic, valuable information to help explain to clients why the brain-based hypnotherapy is so effective and long lasting."
Sophia Greiner, LCSW, CAP, ICADC, Brooksville, Florida
Get new skills! Master the science and art of hypnosis.
Fee for the entire course & CE credit is $799
General Course Information
"Professionally, I must say that I have put what I learned from you to use right away after training, and I am so much more comfortable using hypnosis every day and haven't had a script in my lap since your class! It was so beneficial and made me much more confident and capable of using RRT and hypnosis effectively. I am so grateful to have found you and hope to be able to join you in your beautiful condo again for training when things slow down a bit for me."
– Trish Adams, LCSW, Port Orange, FL
Gain greater confidence. Keep the whole brain in mind.
---
Brain-based Hypnotherapy Basics is a prerequisite for taking the advanced training.
Can't attend live course? Don't need the CEs?
If you'd like to learn this amazing approach check out the Online Self-Study Course in Brain-based Hypnotherapy™ Basics now available