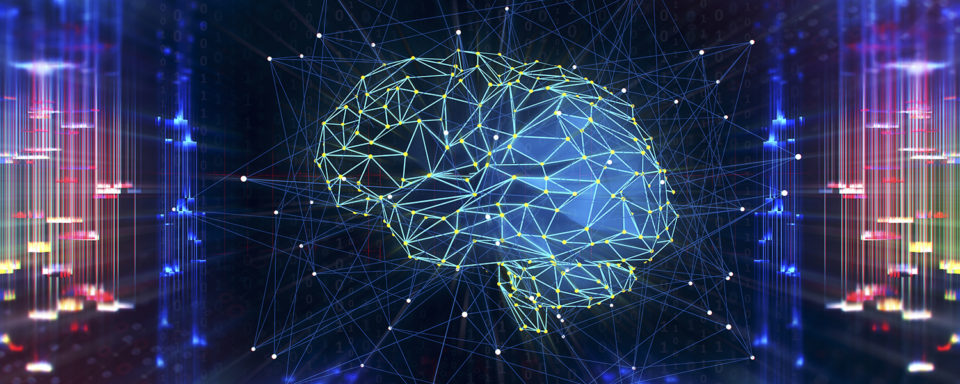 Artificial Intelligence concept
Brain-based Coaching For You?
Do you suffer with: Anxiety? Anger? Guilt?
Have you experienced heartbreak?
Loneliness?
Sadness?
Burn-out?
The stressful events in life can lead to the production of stress hormones which effects how brains and bodies function, and reboot after trauma.
Brains are not built for chronic stress, and stress while adaptive for survival responding, it's maladaptive, when anxiety, fear or any emotion goes on too long.
This influences how we think, feel and behave; what we do and don't want to do.
One's capacity for and interest in caring for yourself is weakened when in emotional pain.
And that also goes for interest in loving others, too.
You might be noticing…
Emotional reactivity
Relationship problems
Procrastination
Lack of willpower
Brain fog or distractibility
Emotional Pain Intervention (EPI®) is a Neuroplastic Healing system designed to enhance your TOP Brain (Prefrontal Cortex) which dramatically improves: 
Concentration, focus, goal-setting, planning skill
Opportunities for living stress free and with clear intention
Enhancing Willpower, problem-solving, and rational thinking
For greater Confidence, Creativity, Social Engagement, and Empathy
Learn one of the simplest, yet comprehensive systems to self-direct neuroplasticity. Since your brain is malleable and changeable, if you have the quick steps you can target the whole-brain body, you'll be tuning the frequency of your highest potential, purpose, and success in no time.
Don't wait for something to change, use the science of change to transform. I urge you to take advantage of this incredible opportunity to apply for Brain-based Coaching where you'll be given the keys to playing your brain for a change.
Brain-Based Coaching With Dr. Elizabeth Michas
Almost everyone has stress, major life issues or problems where they benefit from someone trained to help them identify and reach certain life goals for their education, career, relationships or physical health. Life coaching is very popular methods for seeking an expert to resolve major life issues, or help to get your life moving in the right direction. Usually, coaching is done via telephone, at convenient times for busy individuals.
MindWorks Psychology, LLC is unique in that it offers new and innovative Brain-Based Coaching Services, involving step-by-step instruction on neuroscience to promote rapid changes in emotions, behaviors, thoughts to achieve optimal nervous system balance, stress proof your brain and body, clear heartbreak, reach peak performance in career and relationship.
How Does Coaching Differ From Psychotherapy?
Coaching differs from standard face to face psychotherapy in several ways; coaching isn't considered medically necessary or covered by health insurance, and therefore no diagnostic label is required to access services. Mental health problems requiring psychiatric medications usually excludes coaching as the preferred method. Nowadays, some of the best coaching can be done by mental health providers with extensive psychological knowledge on proper diagnosis and treatment. They have unique training to identify mental health problems and/or refer or treat them. Coaching involves clarifying goals, being intentional and learning the right skills—it can help individuals move past painful thought, emotion or behavior blocks.
Telephone/Zoom Brain-based Coaching
Dr. Elizabeth Michas is available for Brain-based phone or Zoom video coaching calls. These sessions are not psychotherapy sessions and are not intended to take the place of psychotherapy, if that is what is needed. Because sessions are coaching sessions, they do not qualify for insurance reimbursement.
Begin by registering for Brain-based Coaching. Once you complete your transaction, you will receive a purchase confirmation email, and a follow-up email from Dr. Michas to schedule your Brain-based coaching meeting time. You will then select your preferred time and date, and whether you prefer phone or Zoom video call for your meeting. An email reminder of the time will also be sent 24 hours before your meeting time.
If you would like to know whether your situation is appropriate for coaching, please send a brief description of what you would like help with to dremichas@gmail.com and she will follow up with you.
Start Your Brain-Based Coaching Sessions Today!
Coaching sessions are $297 per hour.
Ready to begin? Click here to start hourly coaching today!
Follow these steps:
1. Click on the Brain-based Coaching link above-it will take you to the website shopping cart. You can select 1 hour or more to secure with credit card payment.
2. You'll receive a purchase order confirmation email and then a separate email from Dr. Michas with the link to her online scheduler.
3. Follow the scheduler link to select your preferred time/date for each hour you purchased and whether you would like to set up a phone teleconference call or Zoom video call.
4. Receive a reminder email 24 hours before the meeting from the online scheduler. You must cancel or reschedule through online scheduler at least 24 hours before your scheduled appointment time or forfeit your session payment.
5. On the day of your appointment, Dr. Michas will send you the Zoom video call link about 15 minutes before the scheduled time so you can easily gain access to the call. If you prefer a phone call instead of zoom, Dr. Michas will send a conference call number and an access code to you at the email you provided on your purchase order.
Not sure if Brain-based Coaching is for you?
Please send an email to dremichas@gmail.com describing what has been going on and what you would like coaching to address and get done for you.
In some cases, a brief 15-minute Brain-based Coaching Discovery Call can help determine if coaching is a good fit. You can request a brief call in your email to Dr. Michas.