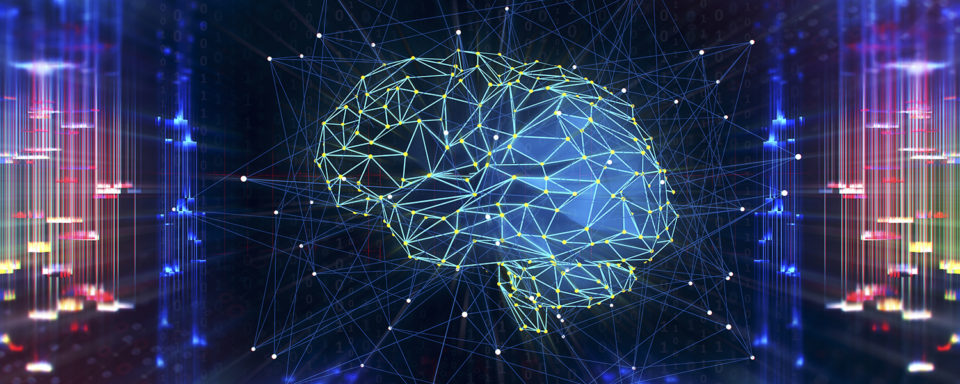 Artificial Intelligence concept
Brain-Based Hypnotherapy Advanced Training Course – 25CEs
"Dr. Michas' Advanced Brain-based Hypnotherapy course provides detailed information for deep understanding. Dr. Michas creates a warm, safe environment, ripe for learning! She provides lots of experiential work for each clinician to be confident in utilizing Brain-based Hypnotherapy with their clients at home."
– Wendy Hixon, LMHC, NCC, Indialantic, Florida
The Advanced Brain-based Hypnotherapy
(25 CEs )
There will be 5 Monthly (4 hour teaching calls on Zoom) on Saturdays 10am CST to 2pm CST dates are:
December 4, 2021
January 8, 2022
February 5, 2022
March 5, 2022
April 2, 2022
5 – One hour Applications and Practice Zoom Group calls to be scheduled and completed by participants during the training period.
Tuition for Advanced is $997
Brain-based Hypnotherapy Basics is a prerequisite for taking the advanced training.
---
---
If you haven't yet taken the Basics course it starts September 13, (check out the details here) Brain-based Basics is a prerequisite for this Advanced and Specialized Training in Brain-based Hypnotherapy is a brand new online offering which begins in December 2021 after Basics.
A monthly 4 hour Zoom call to learn, practice and master this neuroscience approach to integrating hypnotherapy into your conversations with clients.
Would you like to …
Help your clients reach calmer states quickly, so they have a more optimized brain for positivity states, productivity, social connection and healing?
Learn a new approach, Neuroplastic, Brain-based, Poly-vagal and Trauma-informed-it's a Brain-Changing Conversation System?
This Advanced and Specialized Training in Brain-based Hypnotherapy is a new online offering on Zoom and begins in December 2021 with monthly call to learn, practice and master.
Ready to ignite a burning desire to help your clients suffer less stress and emotional pain?
You can use the evidence-based and proven power of clinical hypnosis as a tool for doing brain-based psychotherapy.
Targeting unconscious patterns and promoting brain change with hypnotherapy can set you apart from other psychotherapists.
Imagine connecting with other brain-based healers.
With the completion of both basic and advanced courses you can obtain the training and certification hours required to offer this modality and work with your ideal dream clients.
Empower yourself to feel confident about your work and use neuroplasticity science to rewire brains and transform lives by integrating hypnotherapy to create real shifts in every session.
Gain proficiency using Transformational Change Language with clients.
Utilize Neuro-education scripts to reframe problems and build connection before doing neuro-intervention facilitated by hypnotherapy.
Target the key brain networks and patterns with hypnosis.
Get to the neuro-root cause so you can target the unconscious to release emotional attachments, update old learnings, habits, compulsions, and trauma memories.
Utilize a Brain-based blueprint for how to conceptualize and treat presenting issues.
Select from various hypnotherapy topics of interest to grow your specialist practice as trusted expert: anxiety, smoking cessation, insomnia, pain, trauma, emotional overeating, grief, heartbreak and more…..
Further develop practical skills through observation of instructor, personal experience, and supervised hypnotherapy practice sessions
This training will add to your prior experiences with hypnotherapy, so you can gain neuro-fluency, skill, confidence, and mastery.
The Advanced Brain-based Hypnotherapy
(25 CEs )
Brain-based Hypnotherapy Basics is a prerequisite for taking the advanced training.
In this advanced training, we'll accomplish the following objectives:
Form a treatment alliance for using brain-based hypnotherapy with clients
Identify and use intentional, transformational, change language
Integrate hypnotic techniques into session
Utilize hand inductions
Perform Therapeutic (RETUNE) Memory Reconsolidation processes facilitated by hypnotherapy to release emotional charges, and remove subconscious blocks.
Explore the benefits of hypnotic relaxation as a brain-based non-sleep deep neuroplastic healing intervention to target an increase in brain responsiveness and open brain for change (updating).
Learn when and how to use metaphor and inductions.
Receive coaching while you practice integrating hypnotic techniques that use the suggestive language, neuro-education and inductions into sessions.
Engage the whole brain and maximize results.
There will be time available to practice and shift the attitude to I can do it now!
"Professionally, I must say that I have put what I learned from you to use right away after training, and I am so much more comfortable using hypnosis every day and haven't had a script in my lap since your class! It was so beneficial and made me much more confident and capable of using RRT and hypnosis effectively. I am so grateful to have found you and hope to be able to join you in your beautiful condo again for training when things slow down a bit for me." – Trish Adams, LCSW, Port Orange, FL
Get new skills! Master the science and art of hypnosis.

Fee for the entire course is $997.


TRAINING DATES:
December 4, 2021
January 8, 2022
February 5, 2022
March 5, 2022
April 2, 2022

Looking for the Basic Brain-Based Training?
Enrollment space in course is limited, so register early!
General Course Information
"Wonderful class on implementing the various techniques in a brain-based way.  Looking forward to implementing this into my practice and using a brain-based model to treat clients." – Nathan Kerr, LPC Dacula, GA

"I loved your course so much! You are incredibly knowledgeable, empathetic, and helpful while presenting a wealth of knowledge and practice skills! I'll be continuing to review the course materials in the online library you provided, life-time access, and so I can improve!" – Alice Baland, LPC, TX

"Your course was amazing! Because of taking it, I have been motivated to use my stagnant hypnotherapy skills. I had lost confidence in using them and recently have been incorporating them with huge success." – Janet Williams, LPC, IL
Get new skills! Master the science and art of hypnosis.

Fee for the entire course is $997


TRAINING DATES:


December 4, 2021
January 8, 2022
February 5, 2022
March 5, 2022
April 2, 2022


If you'd like to learn the basics for this amazing approach, check out the Online Self-Study Course in Brain-based Hypnotherapy™ Basics now available